Social Media Marketing Panel
Social Media Marketplace, the #1 SMM Panel Providers in the USA Today!
Login or signup to get started!
How to Make a SMM Panel
So you're wanting to make a Social Media SMM Panel is that correct? You've come to the right place. I'm going to show you how in 5 easy steps you can setup your own SMM Panel and get earning thousands of dollars a week!
There are two parts to make an SMM panel, the panel software, and the Social Media Service provider. You'll need $100 to get started, $50 for the panel, $40 for the Social Media Services and $10 for the domain name. I'll walk you though setting it up below. You'll also need the ability to accept payments from customers. You can add payment methods such as Bitcoin, Credit Card and Paypal. Let's get started.
Step 1.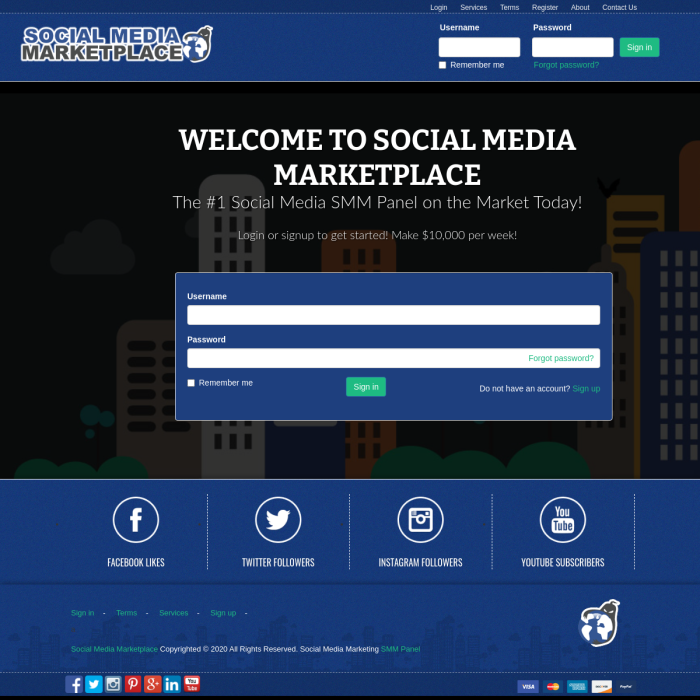 Register an account with a SMM service provider. We recommend you work with us! We offer quality services and pricing as well as fast customer support. Setup your account with Social Media Marketplace here: Register Now!
Step 2.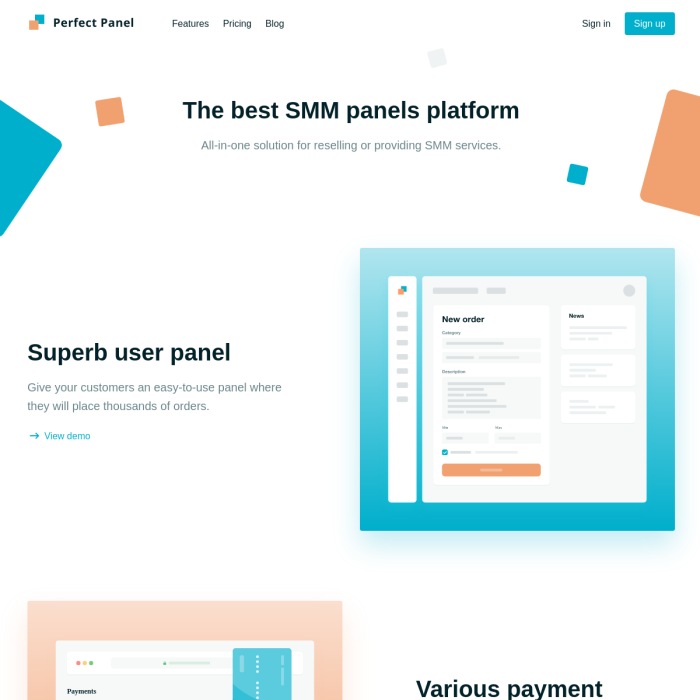 Register an SMM Panel. There is a monthly cost involved with the panel it cost $50 per month. You can set your SMM Panel here: Purchase Panel Now!
Step 3.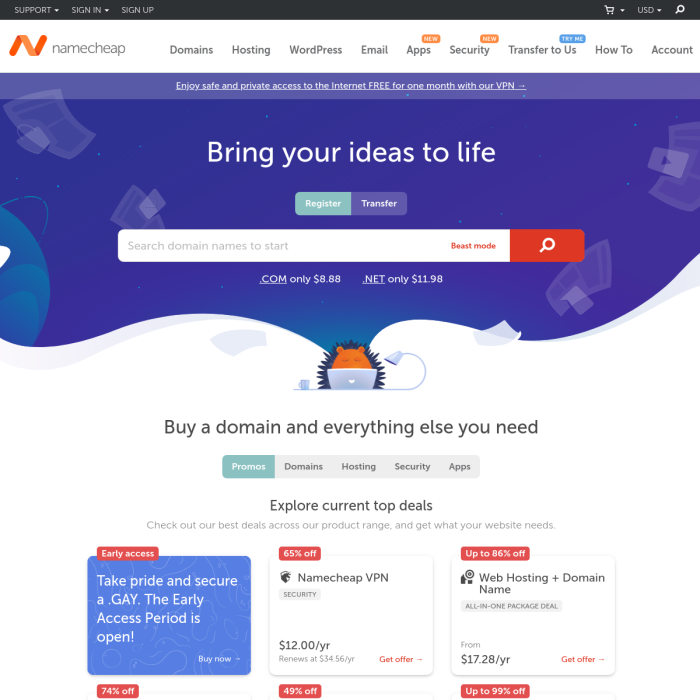 Register a Domain name for your panel. They cost $10 a year. If you don't already have a domain you can register one here: Register Domain Name

Note: You'll need to wait until your new panel is fully connected before you can proceed to the next step. it may take 24-48 hours to connect your domain to your panel, if you need any help open a Support Ticket
Step 4.
Once your new panel is loading at your domain, you'll go to your settings inside your panel and got o Settings > Providers this is where you will add the API URL and API Key.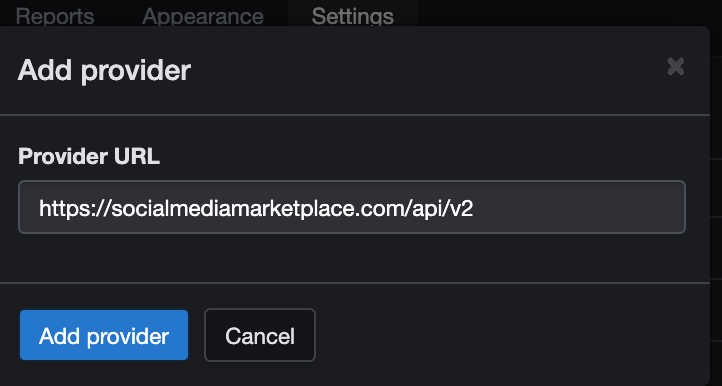 Connect Social Media Marketplace to your SMM Panel. You'll want to get the API URL and the API key. You'll get your API key here: Get API URL & API Key
You'll want to click "edit" and then add your API Key to connect it.

Step 5.
Go to the page called "services". From here you can click "import" and choose the service from our panel you want to list for sale on your panel. You can choose "copy description" and then set the rates for how much you would like to charge your customers.
If you run into any issues feel free to open a support ticket here: Support Ticket